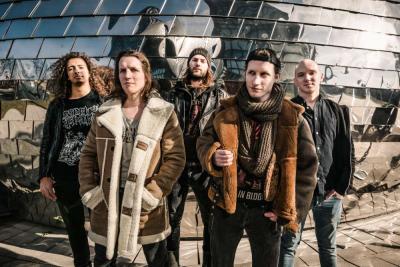 Booking Contact
Thomas Pieper | thomas@continental-concerts.de
This Artist is represented in cooperation and in conjunction with Continental Concerts.
Never heard of Recklinghausen? Well, that might be about to change – at least if you're into sweaty, loud and energetic music. If that's the case, there's no getting around the tunes of TYLER LEADS.

Originated in the previously mentioned German town, the band hit the ground running in 2016 with an appearance at Hellfest and the release of their Demo BURNING SMOKE. Driven by groove laden riffs, intense drumming and a feel for thought through songwriting, the band quickly found their sound and delivered a follow up to their demo with the release of their live recorded STAY UGLY EP in 2017. Having earned a reputation as an intense live act in the meantime, TYLER LEADS continued to play shows across Germany and beyond supporting bands like Dead Lord, Thundermother or Satan in the process.