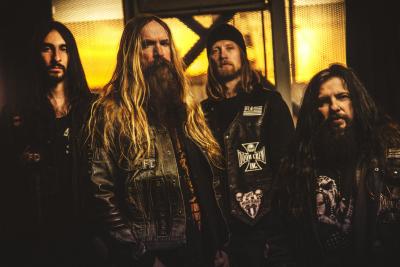 Zakk is back!
BLACK LABEL SOCIETY come to Oberhausen

Finally really heavy again and heavy prospects for this year. Before THE riffer and rocker par excellence, Zakk Wylde will be on tour with Ozzy Osbourne next year - if it really takes place - he will come with Black Label Society to the Turbinenhalle in Oberhausen on June 16.

And will, in addition to many "Grimmest Hits", true to the title of the 2018 Best Of compilation of the aggressive Americans also grenades from the new disc "Doom Crew Inc." - a tribute to the legendary road crew of Black Label Society and the loyal fans of the band worldwide - ignite.

When Heavy-Schrat Wylde lets the black-and-yellow guitar or another of his sharp axes circle, it's really great heavy cinema. Also this summer Ozzy Osbourne's house and court guitarist and his noise buddies will not exactly tune tender sounds, but really hard, doomy metal. Of course, this will be on the highest level, because the 55-year-old has been one of the best rock guitarists of our time since he first stepped on the big stages in the 80s, and on top of that he is blessed with a pretty official and evil voice.

And Black Label Society are one of the hardest, but also most heartfelt bands. When Zakk, bearded, wide-legged and evil, reaches for the strings and the mic and, together with his hairy buddies, belts out smashers like "Destruction Overdrive", "Fire It Up" and "Set You Free", it's heavy AND metal.

Put on your frock with the Iron Cross and the "Doom Crew Inc." patch and head to Oberhausen.

Knock yourself out Zakk!